If you are looking for Japanese Massage, Pelvic Correction and Shiatsu Massage in Singapore, why not visit JAPANESE BODY THERAPY Singapore?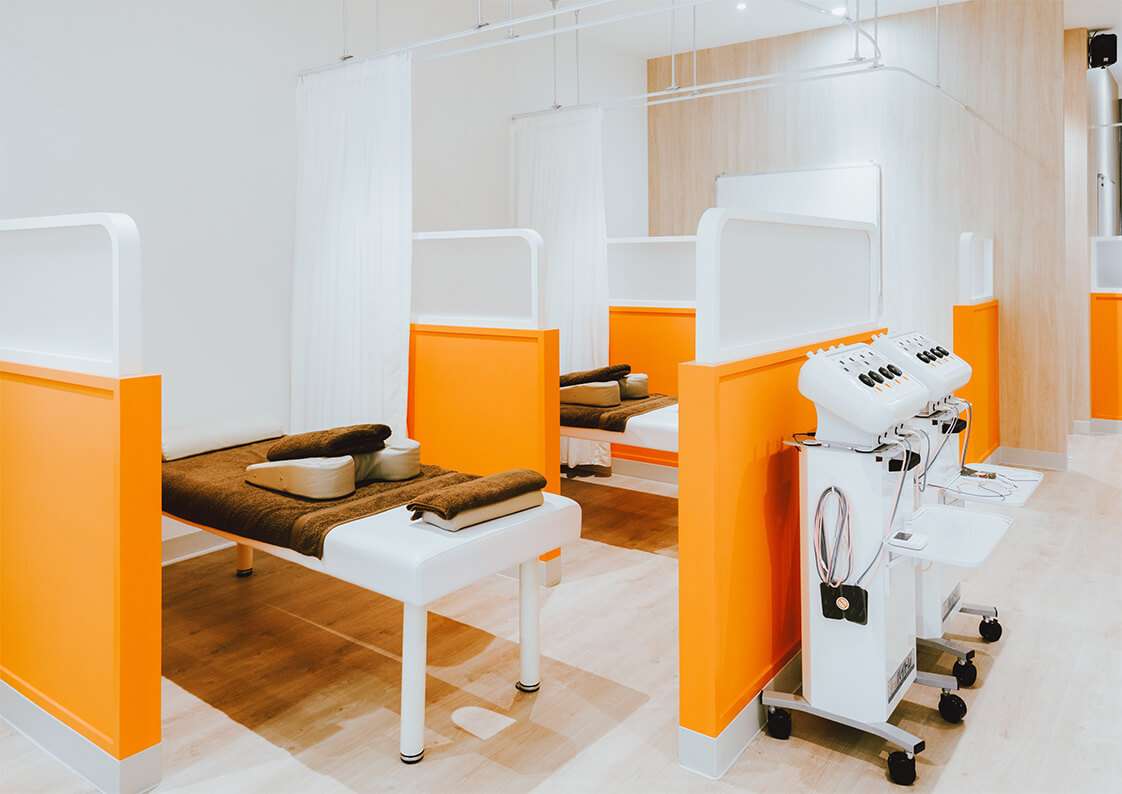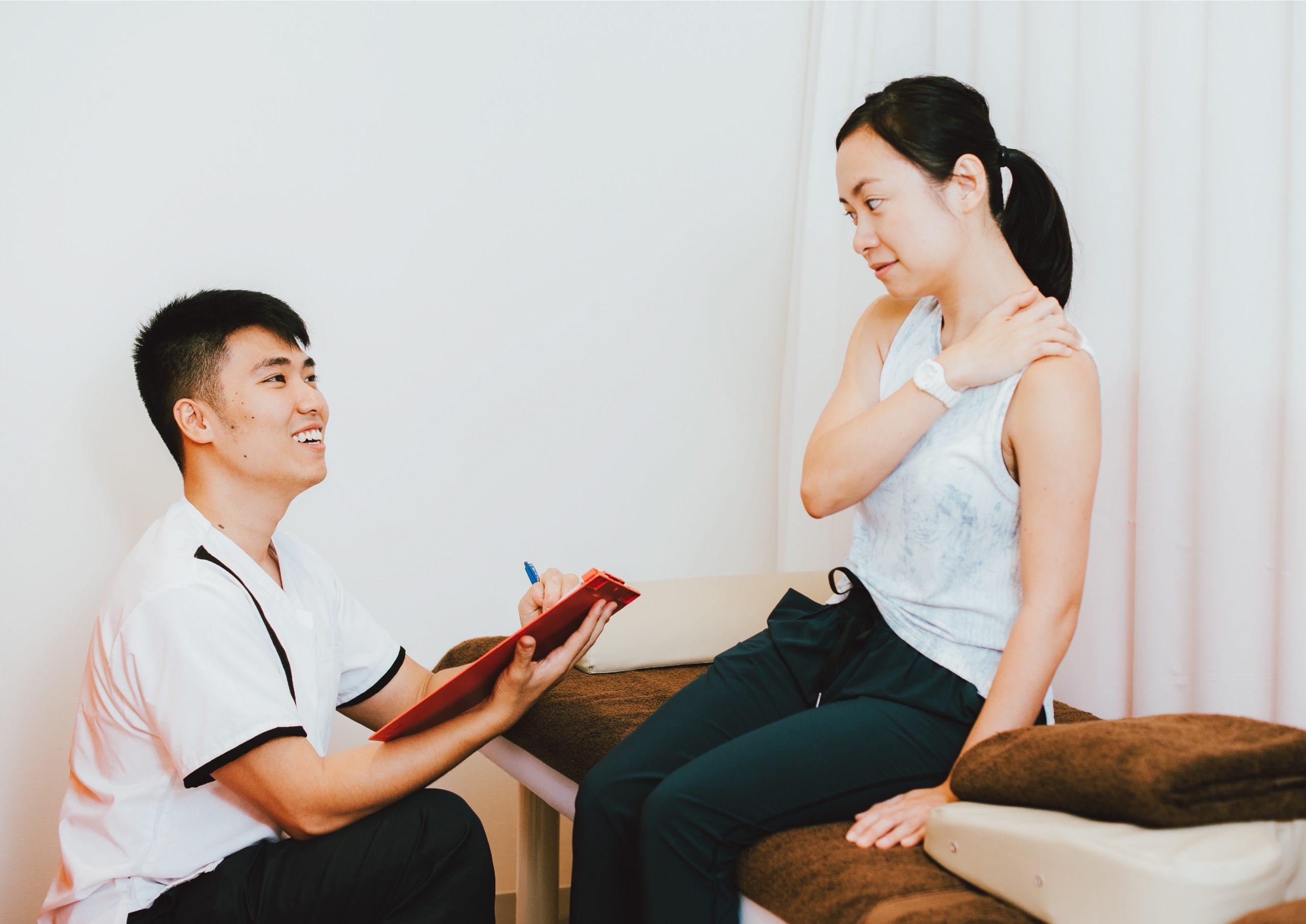 JAPANESE BODY THERAPY Singapore provides Japanese massage, Japanese Shiatsu massage, pelvic correction, and acupressure massage, is carefully supervised by a CEO with a national qualification in Japanese osteopathic medicine.
We provide dedicated Japanese massage and Japanese trigger point Shiatsu massage, with a strong focus on addressing the root causes of pain and achieving long-lasting improvement.
Remarkable Improvement in Body Pain and Numbness
If you're looking for Japanese massage, pelvic alignment correction and Japanese shiatsu massage in Singapore, please visit JAPANESE BODY THERAPY Singapore. We provide specialized treatment using dedicated equipment to treat the inner muscles that support the pelvis.
Japanese and Singaporean practitioners provide hospitality with their craftsmanship
We approach the origin and insertion of muscles, loosening deep muscle tissues and working towards relieving pain.
※"起始停止" refers to the two ends of a muscle, namely the origin and insertion.
Japanese trigger point shiatsu massage involves applying deep pressure to the muscles using the thumb, targeting specific trigger points. This approach aims to address and alleviate pain, numbness, and muscle fatigue at their root cause.
For those who are struggling with the following issues
Please try our clinic's Japanese massage, pelvic correction, and trigger point massage/acupressure.
Neck / shoulder / lower back
Tired legs, / swelling of the legs
Eye fatigue / blurred vision
Headache, heaviness in the head
Pelvic misalignment / poor posture
Heavy arms, swollen hands
Postpartum body changes / pelvic misalignment
protruding belly /difficulty in losing weight
Abdominal bloating / skin concerns
Bow legs, knock knees, and X-shaped legs
Our skilled practitioners provide Japanese massage, pelvic correction, and Japanese trigger point shiatsu massage to address and resolve your concerns at their root cause.
People who have undergone Japanese massage, Japanese Shiatsu massage and pelvic correction at our clinic in Singapore
Through our clinic's Japanese massage, Japanese Shiatsu massage and pelvic alignment correction, our customers' posture has become aligned.
Neck pain
Shoulder pains
Lower back pain
Knee pain
These pains are anatomically caused by anterior pelvic tilt, where the pelvis tilts forward, leading to a curvature of the bones from the lower back to the neck. Our Japanese massage aims to treat the root cause of the problem. If you have physical discomfort or pain, our practitioners can help you.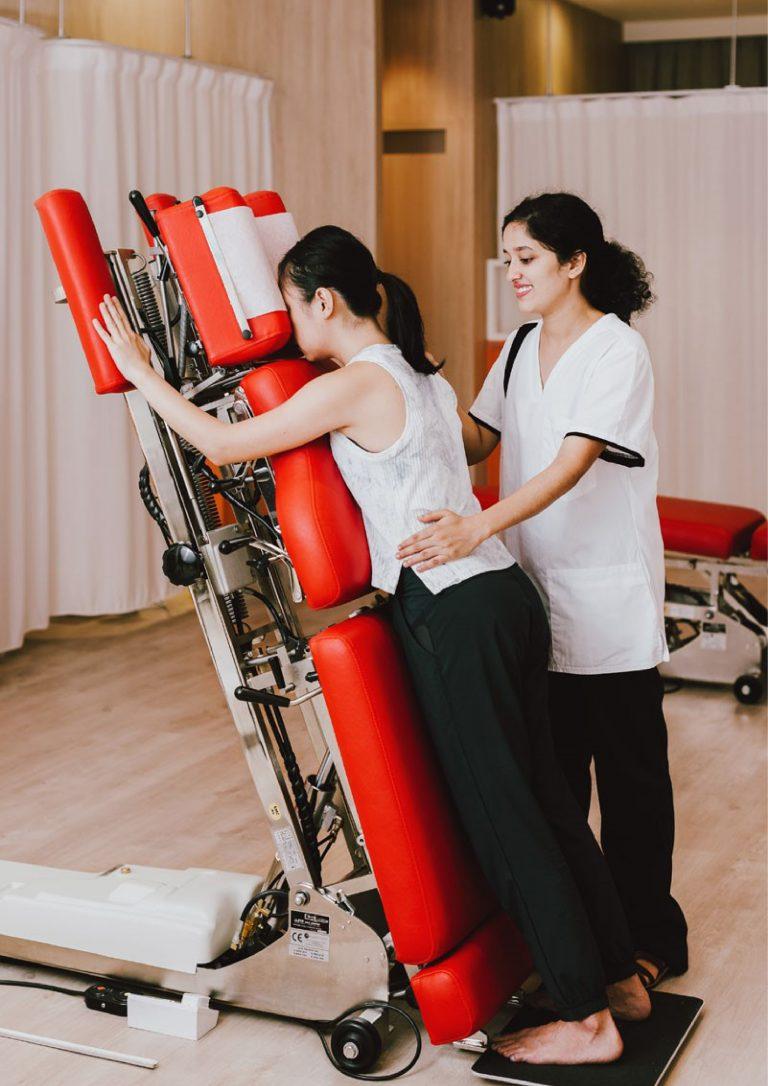 ②Assessment of Body Movement and Posture
③Explaining the treatment while examining the posture
④Identifying the cause of body pain, numbness, and dullness, and correcting pelvic correction and posture.
⑤Japanese massage, Shiatsu massage
⑥EMS (to strengthen the important inner muscles that support the pelvis)
⑦Comparison of body movement and posture examination between the initial session and subsequent sessions.
⑧Explanation of future treatments
We will take photos once every five sessions to show you the changes in your body.
Our Customers' Reviews (Singapore)
Been here for treatment few times, very helpful as each time after massage n adjustment the body feels better.
It's like having a body massage and at the same time adjustment is made to the skeleton n pelvic. The skill n technique is very different.
Looking forward to adjust my pelvic n posture to perfect position. Do give it a try if your body always tired, sometimes pain n suffer stiffness.., very helpful indeed
– R.M –
After a few rounds of pelvic correction therapy and massage,  can feel my body posture improvement. Thanks to Takeshi and recommended for those have posture and back pain issue.
– K.K –
Experienced lower back pain during my recent trip which causes numbness and tingling sensation on my lower back and leg.
Came to JBT and was diagnosed with pelvic misalignment which explains the cause of the numbness.
Was assured that it can be treated, started off with consultation, followed by  viewing of photos whereby check on posture is conducted. Followed by the usual alignment but no cracking like usual chiropractic session. Instead a machine was use , think it reduces the impact of cracking and I like it.
Next a deep tissue massage was performed , felt relaxed and session was ended with an inner muscle massage using a massagers machine.
Overall session was good and I felt relieved and relaxed after one session. Decide to sign a package as to ensure my pelvic is being treated properly and with full recovery.
If you are afraid of the traditional cracking of bones from your chiropractor, please try a session here.
Thank you for your service today.
– S.C –
My body and posture feels much better after each session, I find it really helpful in correcting my bad posture. Plus, the therapists are very friendly and helpful, understanding what my body needs while making sure that I feel comfortable. Thank you
– J.C.A – 
Very good experience. Has been visiting them almost every weekend. A lower back massage is exactly what I need. Recommended for new moms too.
– L.Y –
Brought my boy here through my friend's recommendation as he has stiff and aching shoulders. After treatment, he felt so much better. Takeshi san is friendly, experienced and explained all symptoms in clear detail.
– C.Q –
I have had some hip and back pain recently and wandered past Japanese Body Therapy while at Suntec and decided to give it a try (there is a good discount on the trial session). The staff are great, and it became clear that my balance and posture were not as they should be.
I've been to 3 sessions now and have been relatively pain-free already (despite some pretty rigorous gym activity in recent weeks). Would recommend giving this a try for those with similar ailments. Thanks, Takashi-san and team!
– S.C –
The best place to go to, I refined muscle function in my inner thigh and glutes. I know how to correct my posture now.
Excellent ambiance and great service.
Everyone says get into shape, you can get into shape only if you get into posture.
This is the only place with Mandy, who can help to get you into posture.
Zehi Mata ikimasu!!
– R.G –
It's important to have balanced posture so that it does not add unnecessary stress on the joints. I think the concept works and after about 5 treatments I am beginning to see my core muscles strengthened and anterior pelvic posture improved while walking.
I enjoy the shiatsu style of massage and am looking forward to greater difference made with subsequent treatments!
– Y.N –
Had tried their trial session and I can felt my pelvic position had improve and so then I sign up their package to continue the fixture. The staff are extremely kind and helpful. Kudos and keep it up.
– J.Y.C –
Super good massage and really help my shoulder to straighten up. Highly recommend to those who have back problems, hunching issue and rounded corners.
– A.T –
Very professional and I find the treatment effective.. covers all areas from strengthening of core muscle to massage and adjustment. Which I think is the root cause of my backache…
– F.T –
Unbelievable posture adjustment of pelvic. Used to hv many issues with back pain. After couples of adjustment sessions with them, my back issues is getting better.
Great job MJG Suntec
– K.C.K –
All staff are very good, it is very nice place, the pelvis correction are really great, it helps me to adjust into correct position and makes my older pain gone..will come back for sure because need to be maintain… Thanks to the staff!
– C –
I have been to this Japanese chiropractor treatment since 2022 Jan, it has been progressing VERY WELL for my spine and body aligning. Very grateful to the Good Team. Nice environment Also.
– O.T.K –
1st time experience with this therapy I already can feel the results, amazing service,
Friendly and get so much information for my body problem. Should go and try it yourself if anyone has problems or any pain part of your body.
– D.Y –
This place has helped me a lot with my posture and managing my back pain. Everyone has been kind and welcoming. I guarantee that they will do everything they can to fix whatever pains. 10 out of 10 top-notch services.
– E –
I have lob-sided shoulders and lower back pain for years. Went through different types of therapy hoping to alleviate my issues and this is definitely one of the best I've had so far. With three different approaches combined, the results are amazing and I look forward to each session.
– S.K –
Came here to fix my shoulder that is unbalanced. On top of this problem, the staff will always ask if there are new problems, which they will always start to address as well. They are never in a rush to finish the session within a fixed time because of this.
It's still too early to say my shoulder is fully fixed, but I can feel my posture improving and my core is more stable. Also, there are no hard selling and ambiguous pricing tiers, which is a plus.
– L.T –
Signed up as their customer since April this year and this is a long overdue review for the great team at Japanese Body Therapy. I had been interested in aligning my body and saw that their focus is exactly on aligning the pelvis and balancing the body. Their specialized equipment plus massage are very focused on these issues. Plus the massages must be one of the best I had and I always look forward to this portion of every session 🙂
The therapists I had are all very professional and friendly. I can feel an overall improvement after the sessions. Shoutout to my regular therapist Antonio for the great experience.
Booking/canceling appointments are also a breeze and they will try to accommodate as best as they can.
– I.S –
Highly recommended, very professional team, had  chronic upper back and shoulder pain, resolved after a few sessions
– E.A –