We are actively recruiting passionate intermediaries!
Our goal is to become the No. 1 Body massage therapist group in Singapore!
We are planning to expand our chain to 100 stores in the future.
JAPANESE BODY THERAPY TREATMENT
We want our customers to be healthy and smile, not only physically but also from the heart.
All-out treatment
All for your smile…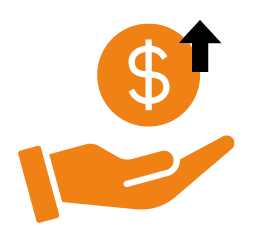 High salary levels that are among the top in the industry
Clear career advancement levels
Comprehensive training and development program
High salary levels that are among the top in the industry
JAPANESE BODY THERAPY offers a starting salary of 2,700 Singapore dollars, which is among the top levels in the industry.

The reason we can set a high salary level is that JAPANESE BODY THERAPY's treatment techniques are widely supported by many patients, and they are pleased with the effectiveness of our treatments.

Furthermore, as representatives holding national qualifications in the healthcare field in Japan, we have a strong desire to improve the living standards in the therapy industry and provide our staff with a sense of security in their lives. This strong commitment is why our salary levels are higher compared to other companies.

At JAPANESE BODY THERAPY, we have clear guidelines for career advancement and the corresponding salary standards.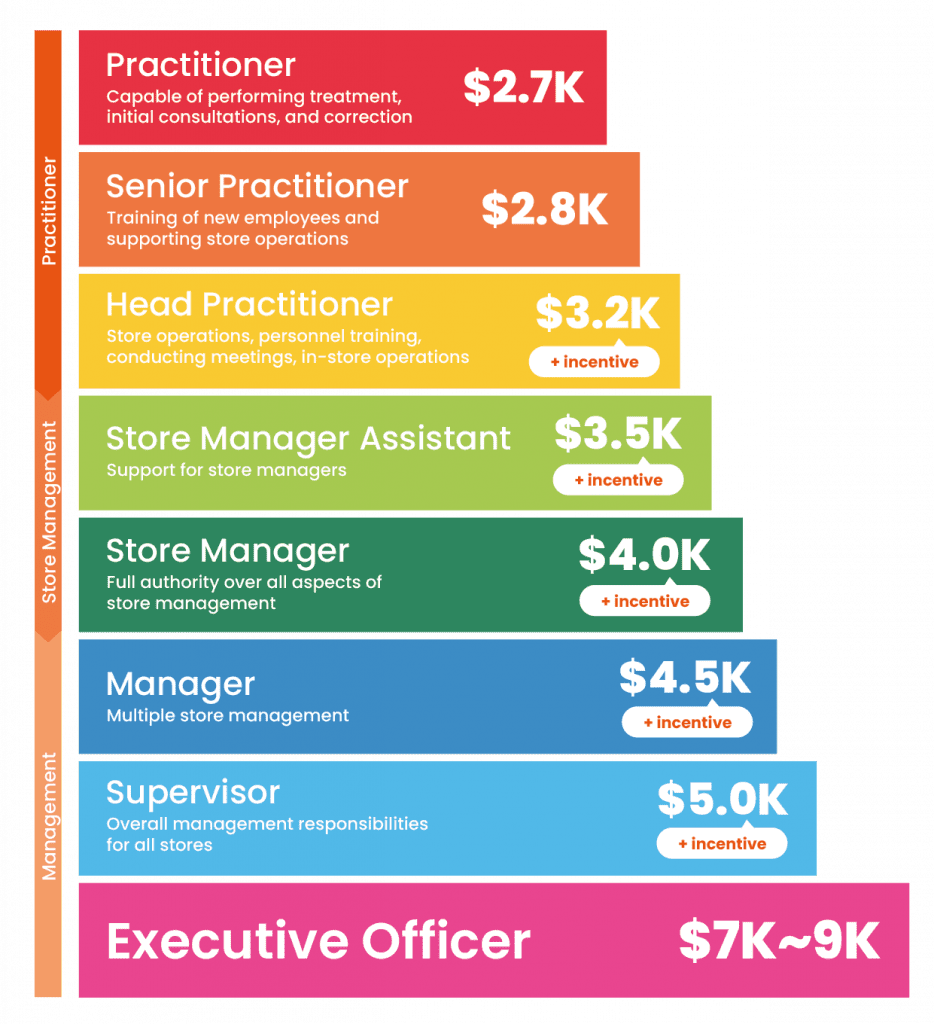 Clear career advancement levels
At JAPANESE BODY THERAPY, there are clear guidelines on how to achieve career advancement (i.e., salary increase). If you develop the necessary skills to meet these guidelines within a short period, you can progress in your career and increase your income, regardless of your length of employment.
〜Career advancement system with salary increase based on individual performance 〜
In typical shops, many individuals struggle with the ambiguity surrounding what they need to do to receive a salary increase and how to earn evaluations. The situation is often frustrating as promotions and evaluations are subjectively determined by superiors.


At JAPANESE BODY THERAPY, the conditions of "how to get a raise" are clearly indicated, and by working hard to fulfill them, you can steadily increase your salary.
If you are interested in increasing your annual income in an environment that values your abilities, please come and talk to us at the tour!
Comprehensive training and development program
At JAPANESE BODY THERAPY, we offer a comprehensive training program, and even after completing the training, we provide frequent workshops and seminars. This allows you to continue learning and improving your skills while working.

Not only skills, but also study sessions focused on management and education are available, allowing you to build a path for further career advancement here.

Training specialists will provide intensive training for one month, focusing on mastering 'PIM Balance' and 'Shiatsu Massage.' In addition, we will also teach you how to counsel customers. You will definitely acquire practical skills that are applicable in real-world scenarios.

Furthermore, there are supplementary materials available, including practical exercises and interactive learning tools.

At JAPANESE BODY THERAPY, we provide a supportive educational environment where new graduates can feel at ease and grow. In addition to sharing our company's values and rules, we also provide careful guidance on professional language usage and behavior. This ensures that all our future colleagues can feel secure and have opportunities for personal development.
〜You can learn a diverse range of skills including management, education, and more 〜
At JAPANESE BODY THERAPY, you can learn not only therapeutic skills through study sessions but also a wide range of skills such as business acumen, operational capability, management skills, educational ability, and communication skills.
If you are interested, please contact us via email.
Email: mjg8293mjg@gmail.com
Contact person: Mr. Kizaki